Hosting For Every Website
From small to bigger businesses, we keeping you online!
Whether you are looking for a personal website hosting plan or a business website hosting plan, Vesa Server is the right solution for you. Our website hosting services will help you achieve your overall website goals and it will also provide you the confidence you need in knowing that you are partnered with a reliable and secure website hosting platform. We have the right platform for a better performance of your website. You can consult with our specialists what website hosting platforms to use, and remain calm. Your visitors will be satisfied and will keep visiting it.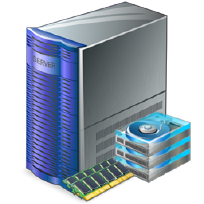 What Do We Host?
– WordPress Hosting
– VPS Hosting
– Dedicated Hosting